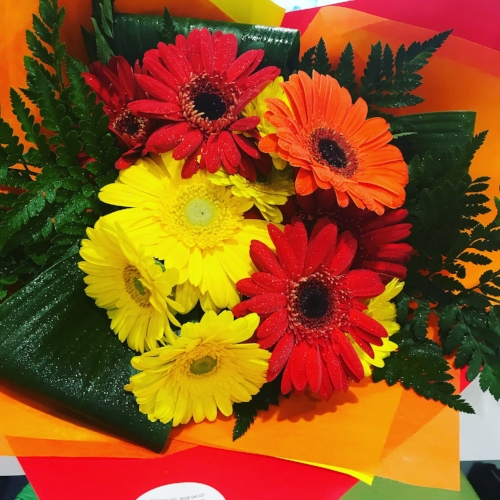 Gerbera Delight
This flower bouquet is truly a favourite - simple and happy.
The popular gerbera bright and very affordable, your bouquet will be designed with at least 2 complementing colours.
Always in season, always available, always ready to send today.
sold out
Gerberas are known as the sunshine flower and yes they are big, bright and cheery.
To brightens anyone's day this bouquet will surely do that.
Bouquet will include at least 2 contrasting colours all created with lush greenery. We normally have yellows, oranges, Reds, Pinks and Whites in stock.
Bouquet is wrapped in matching florist wrap and bow. A small personalised card is included with your message written on it.