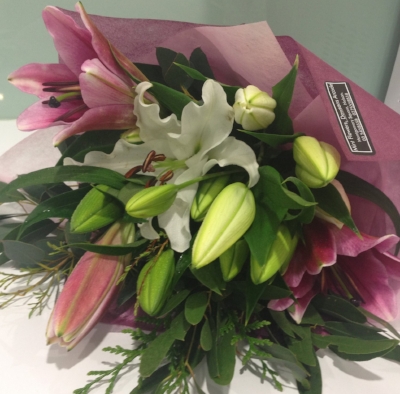 Timeless Lilies
Lilies are long lasting and can be colourful. Designed only with a little greenery they make a big statement every time.
sold out
Lilies, Lilies,Lilies and More Lilies - such a popular flower and loads of people love them. 
Lilies not only do they  look amazing, they are also delivered mainly to you at the bud stage so you can them open up to there glory over the week.  Lilies are also very long lasting.
Perfect gift for anyone - male or female - Young or Old - Everyone loves them ( well most people).  Not all lilies are strong scented either.  
Creativity designed with lush greenery, this bouquet has a big statement to say.
All beautifully wrapped with florist wrap and matching bow.  A small card is included with your personalised message on it.